ABOUT / HISTORY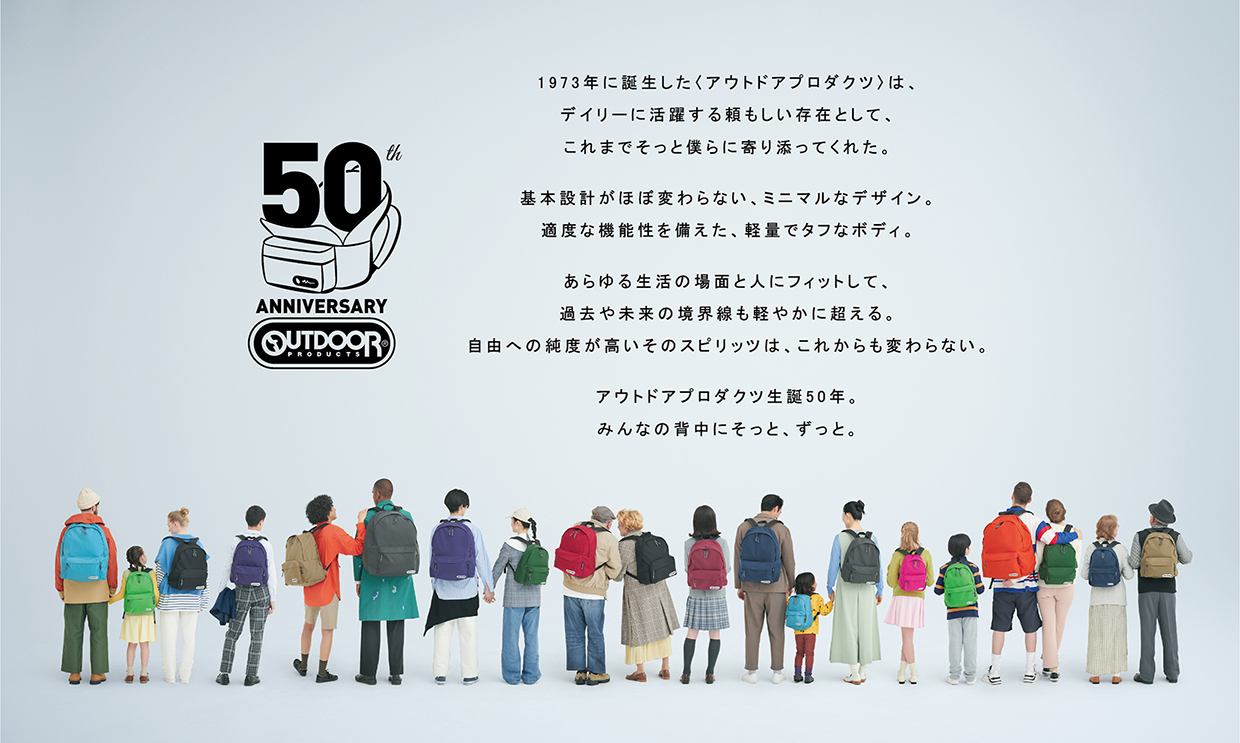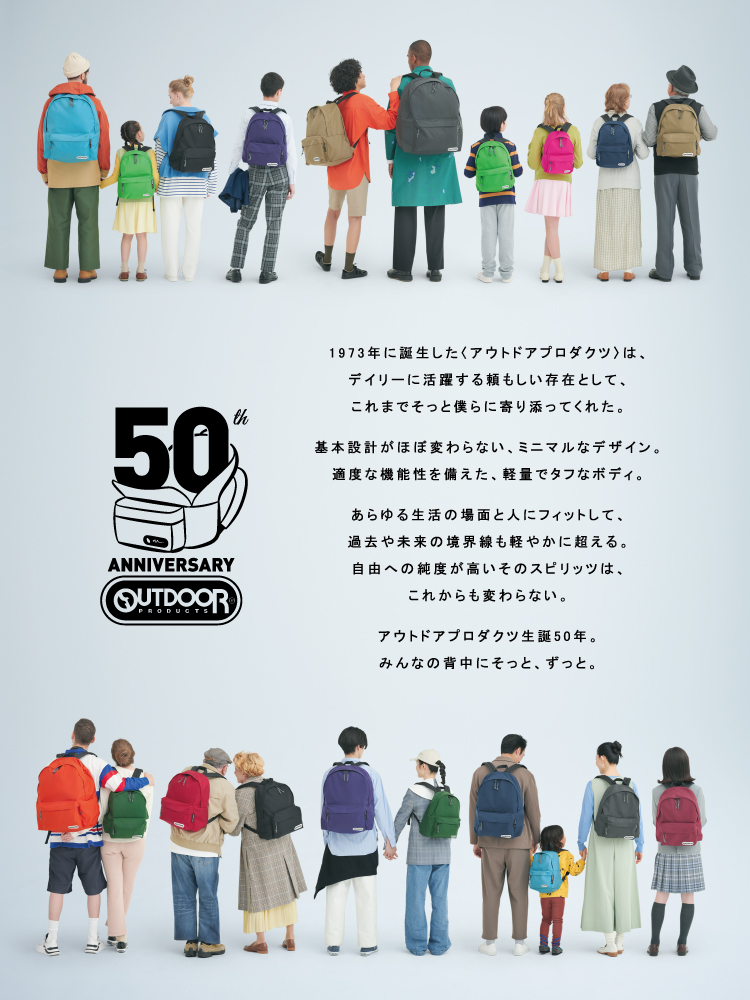 PACK FOR LIFE
1973年、アメリカ西海岸ロサンゼルス。
「アウトドア愛好家に好まれる日用品を作りたい」という
アルトシュール兄弟の強い想いによって、
OUTDOOR PRODUCTSはスタートしました。
In 1973, Los Angeles, West Coast of the U.S.A.
OUTDOOR PRODUCTS was established by
Altshule brothers with the strong motivation
"to create the products for everyday life which would be
appreciated by the enthusiasts for the outdoor recreations".
そして1970年代後半に考案されたのが、
ブランドの代名詞ともいえる"452U"。
シンプルで軽量かつ丈夫な作りは
全米の若者たちの心を掴み、瞬く間に、
デイパックのスタンダードとしての地位を
築き上げていきました。
The brand invented the most famous "452U" in the late 70's.
The simple, light and durable 452U rapidly
became popular amongst young people in the U.S.A.,
and was established as "the standard daypack".
現在ではバッグに加え、
カジュアルウェア、アンダーウェア、シューズ、
時計、ステーショナリーなどの
日用品を幅広く展開するライフスタイルブランドとして、
世界60カ国以上で愛されています。
In addition to bags, OUTDOOR PRODUCTS
currently covers categories such as
casual wear, underwear, footwear, wristwatch and stationery.
The brand is widely recognized as the lifestyle brand amongst
more than
60 countries around the world.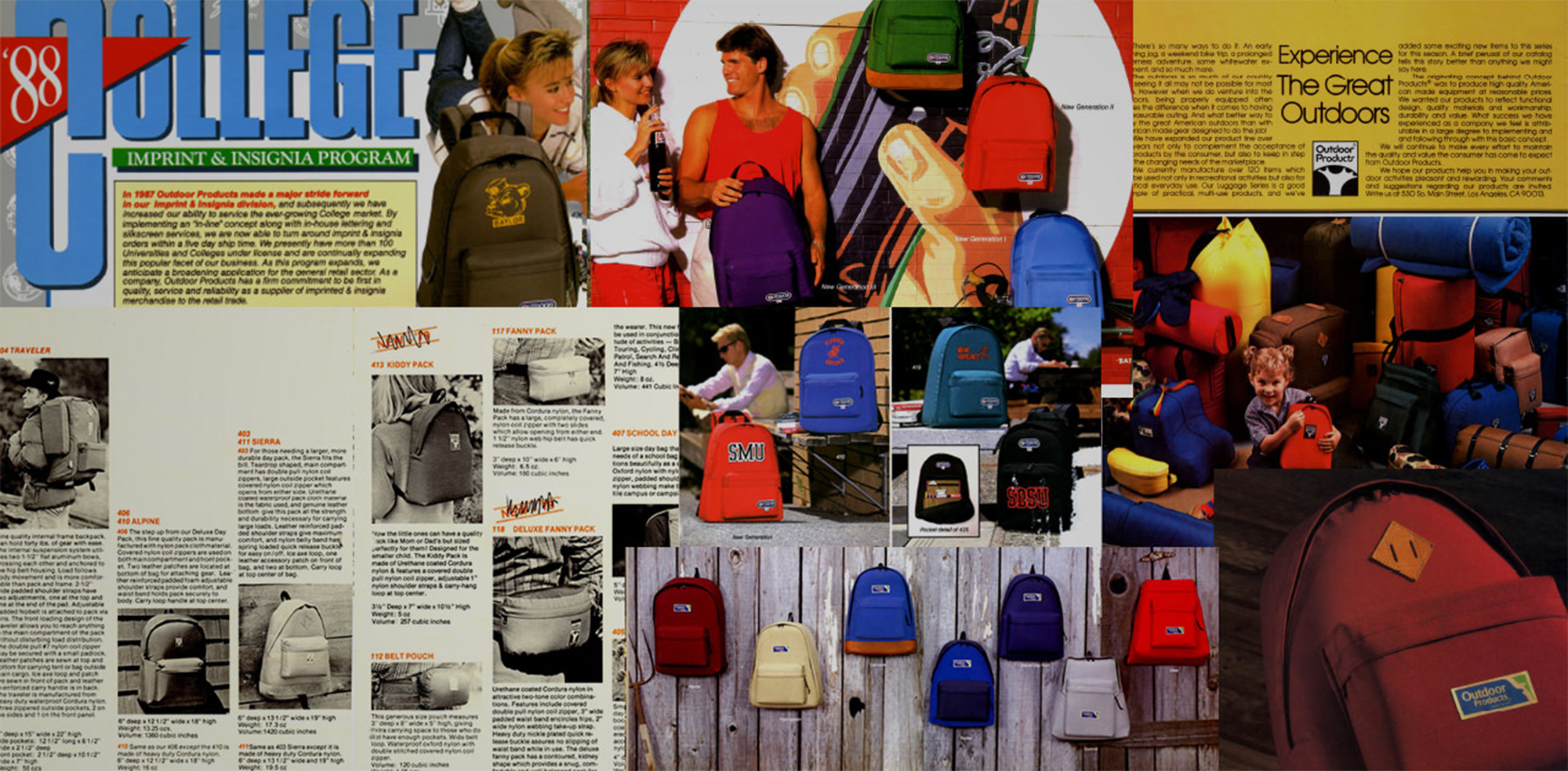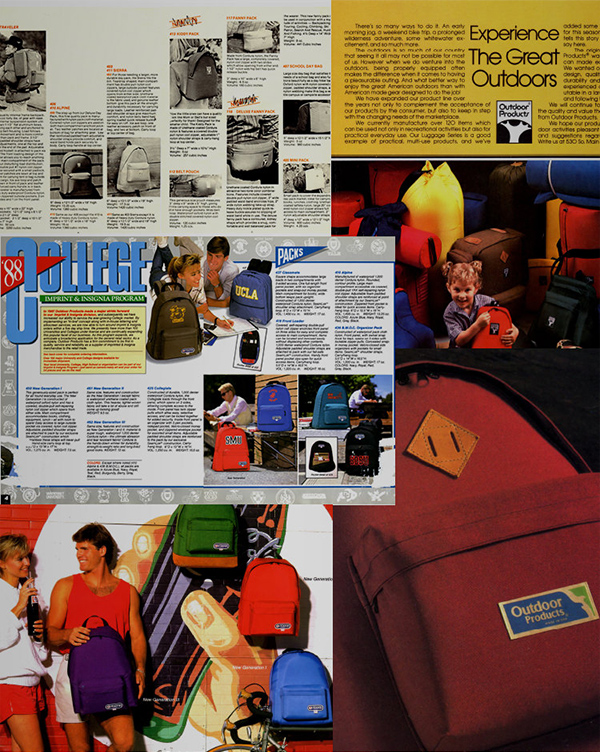 452Uのすべて。
デイパックの定番に込められた
哲学と美学。
1970年代のリリースから基本設計が変わらない
<アウトドアプロダクツ>の定番デイパック452U。
そんなマスターピースの各パーツの魅力から歴史、
ヴィンテージマニアも垂涎の
ロゴコレクションまで徹底解剖します。